Christine Taylor Price, who grew up in Tulsa, Oklahoma with her parents and three siblings, moved to New York City at age 16 when she was selected for the Pre-college voice program at The Juilliard School in New York City under the careful guidance of Lorraine Nubar and Jorge Parodi.   Ms. Price graduated with an undergraduate degree from Manhattan School of Music, and returned to The Juilliard School where she earned a Master of Music degree in Voice.  She studied an additional two years with Stephen Wadsworth and Mary Birnbaum in a highly specialized acting training and study of vocal and physical technique, earning an Artist Diploma in Opera Studies at the Marcus Institute for Vocal Arts at The Juilliard School.
Ms. Price was Frau Fluth in Die Lustigen Weiber von Windsor by Otto Nicolai directed by John Giampetro and conducted by Maestro Teddy Poll as well as covered the role of Aricie in Rameau's Hippolyte et Aricie at Juilliard and was Susanna in Le Nozze di Figaro with Norwalk Symphony and Papagena in Die Zauberflöte with the Indianapolis Symphony. 
She performed Serpetta in La Finta Giardiniera under the baton of Joseph Colaneri, directed by Mary Birnbaum, was Governess in The Turn of the Screw at Opera Columbus directed by Stephen Wadsworth and conducted by Steven Osgood.   A former Gerdine Young Artist at Opera Theatre of St. Louis where she covered Servilia in Mozart's La clemeza di Tito, Christine was the soloist for the Juilliard Orchestra performance of Mahler's Symphony No. 4 in Alice Tully Hall, conducted by Edward Gardner, chief conductor of the Bergen Philharmonic Orchestra, Norway and the Principal Conductor of the London Philharmonic Orchestra.  Ms. Price sang the role of Susanna in Le Nozze di Figaro at Opera in Williamsburg, Virginia, Jorge Parodi conducting. She was featured in the New York Festival of Song's, Caramoor's Vocal Rising Star as well as "Protest", directed and accompanied by Steven Blier. During her time at Juilliard, Ms. Price sang in live-streamed masterclasses with opera legends, Fabio Luisi, Emmanuel Villaume, Pablo Heras-Casado, Joyce DiDonato and Gerald Finley.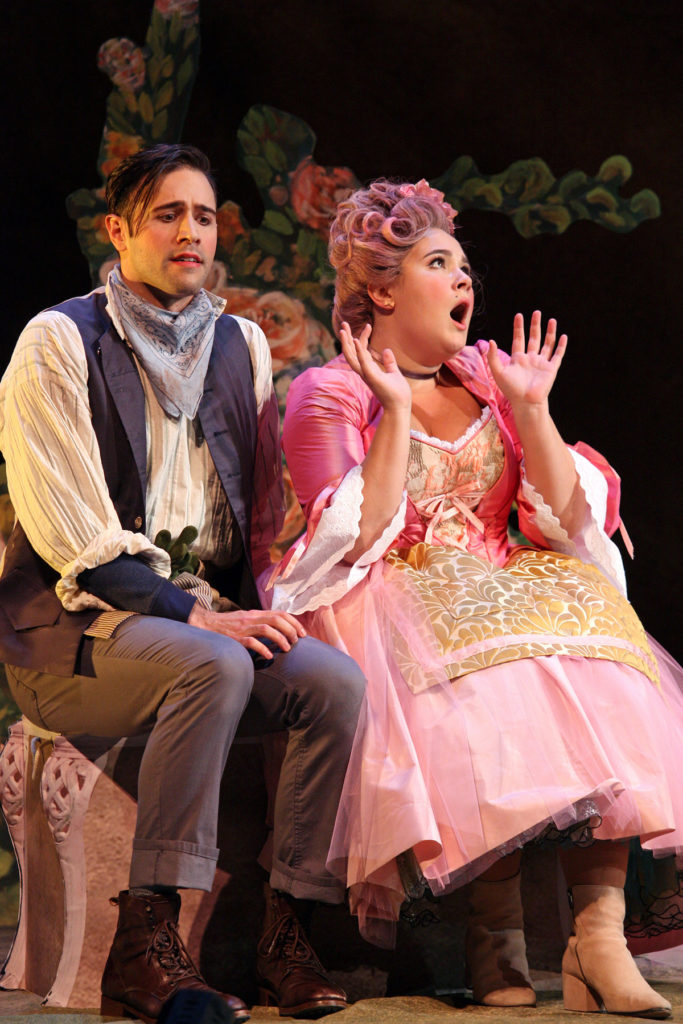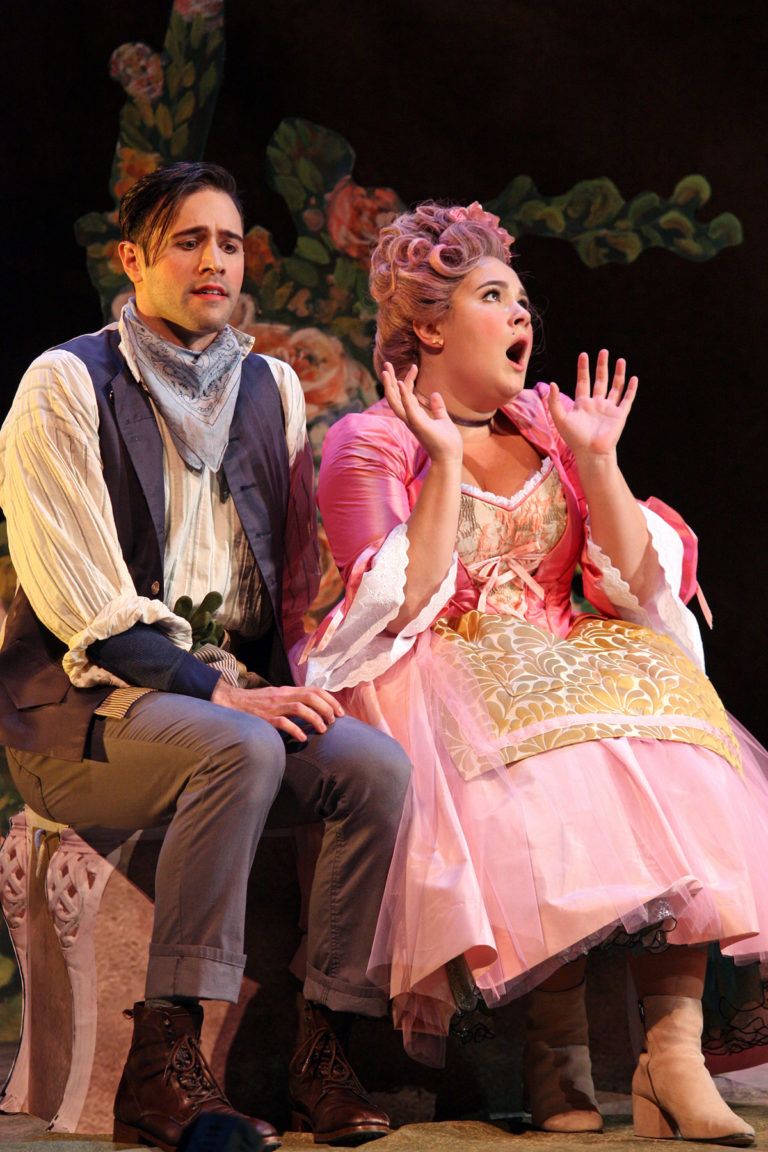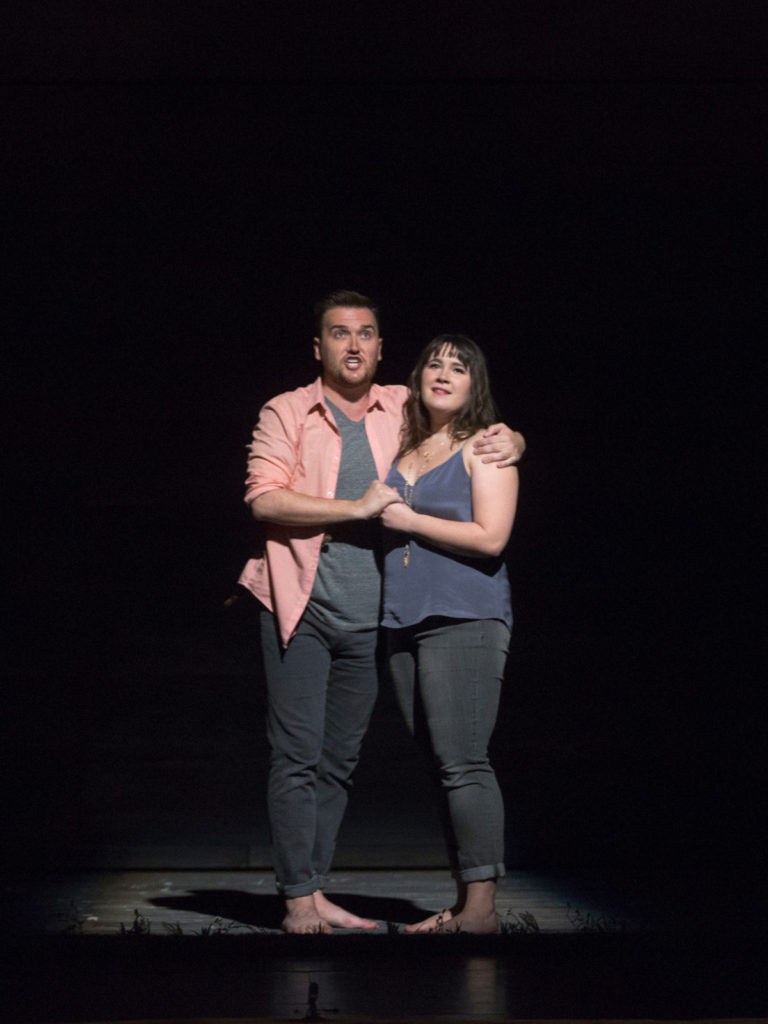 Christine performed the role of Pamina in Juilliard's production of Mozart's Die Zauberflöte, conducted by David Stern and directed by Mary Birnbaum. Ms. Price proudly made her Carnegie Hall debut as soloist with the Cecelia Chorus of New York performing Missa Solemnis, Mark Shapiro conducting. She performed Mozart's Bastien und Bastienne at the San Diego Mainly Mozart Festival, The Balboa Theatre, with the Mainly Mozart Festival Orchestra, Michael Francis, conductor.
Ms. Price was a featured soloist in J.S. Bach's Magnificat as part of the Music Before 1800 series, accompanied by the Juilliard 415 Orchestra conducted by Richard Egarr. She was also a featured soloist in Music Sacra's Songs of the Divine: a capella Masterworks including the Deutsche Motette under the baton of Maestro Kent Tritle at St. John The Divine Cathedral, New York City.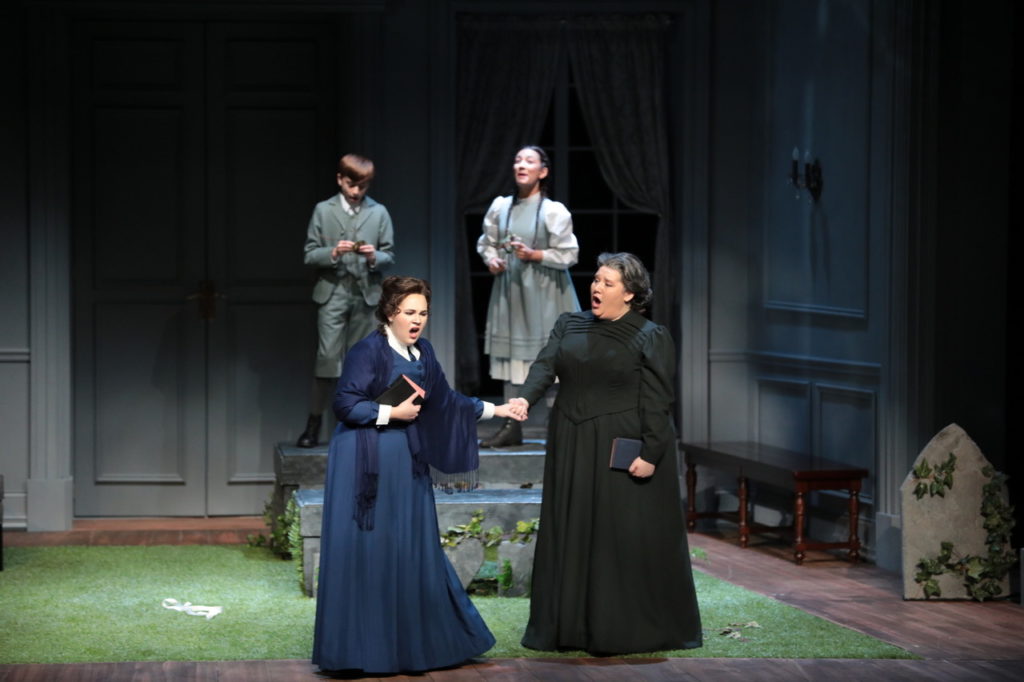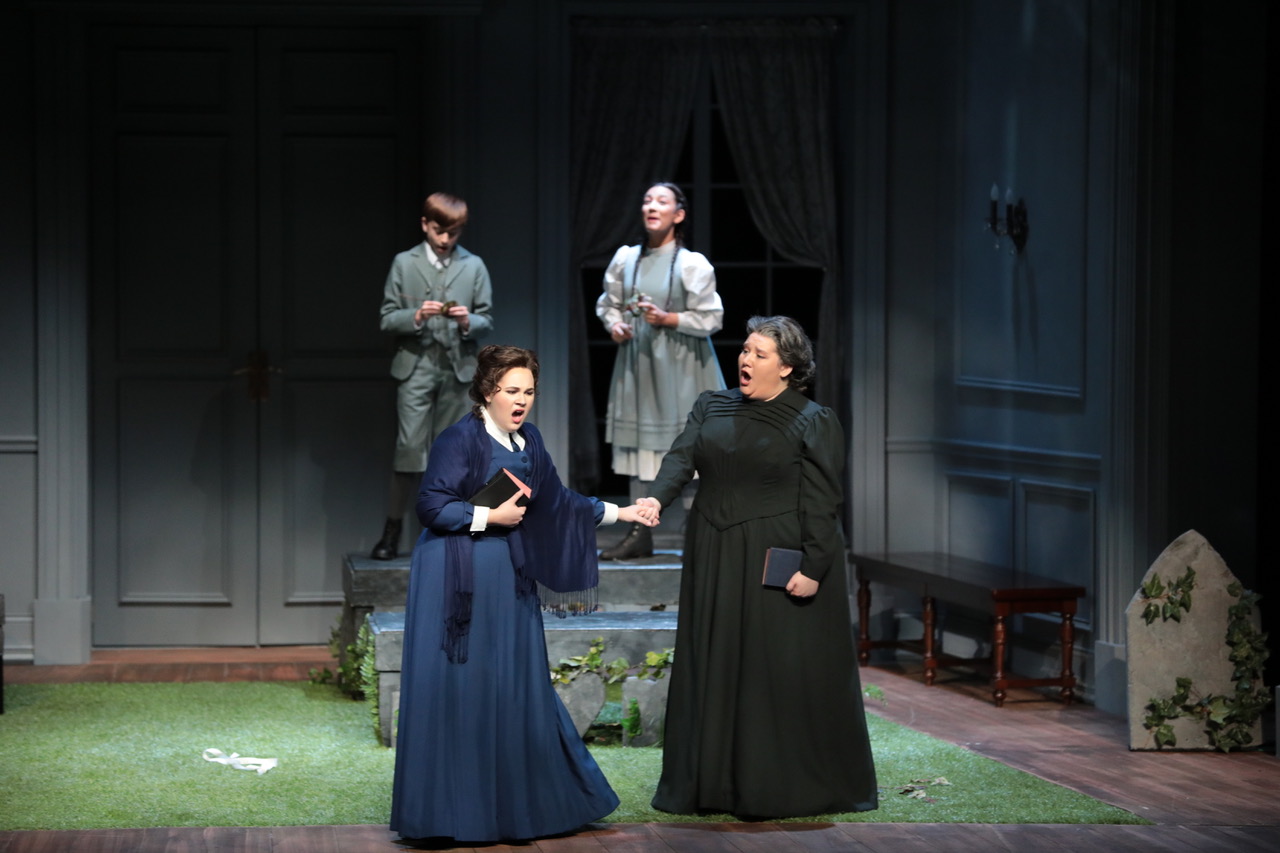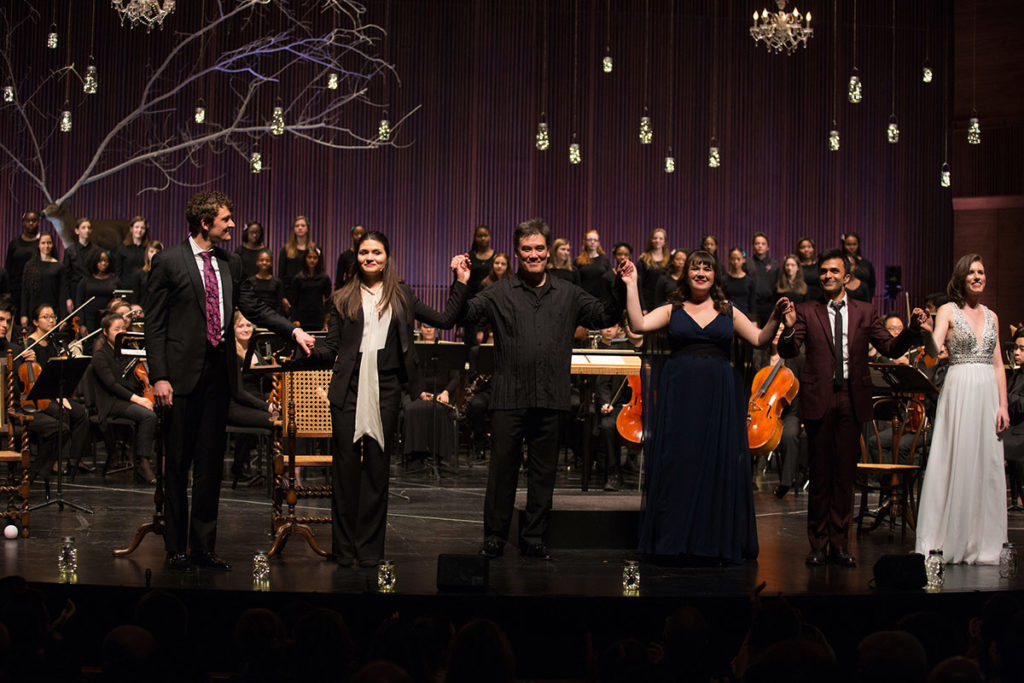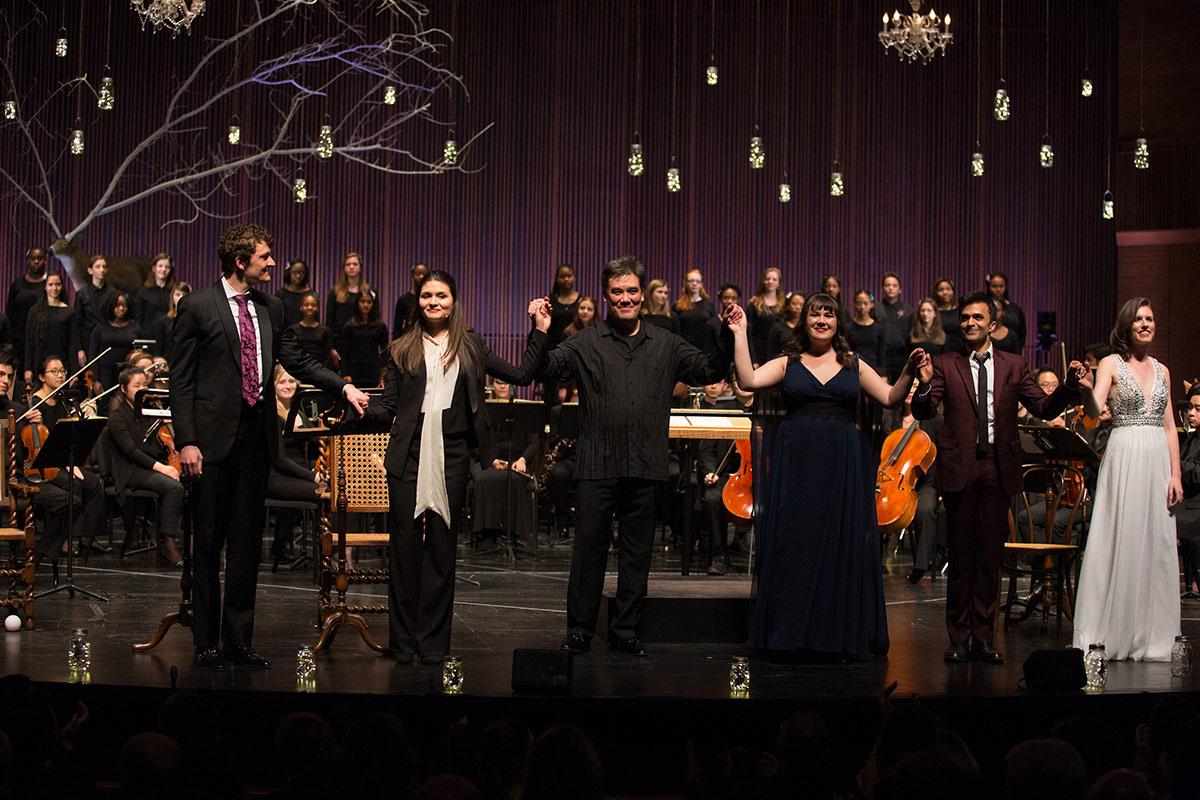 Christine performed at Songfest at Alice Tully Hall, curated and accompanied by Juilliard Artistic Director and pianist Brian Zeger, featuring music set to the texts of Charles Baudelaire. She sang Lucia in Juilliard's production of Britten´s The Rape of Lucretia, and was a featured soloist singing Argento's Six Elizabethan Songs as well as Geraldine in A Hand of Bridge with the New World Symphony in Miami, Florida, conducted by Joseph Peters and directed by Mary Birnbaum. She sang Mendelssohn's A Midsummer Night's Dream with the New York Philharmonic's Young People's Concert at Avery Fischer Hall, Courtney Lewis conducting. By special invitation Ms. Price sang in a master class for the Lindemann Young Artist Development Program at the Metropolitan Opera under the guidance of legendary soprano Renata Scotto.  Christine was a studio artist at Wolf Trap Opera performing Lucien in Corigliano's The Ghosts of Versailles and covered the role of Susanna in Mozart's Le Nozze di Figaro.